Website SEO by Mercy Designs. We are a full service custom website design firm. We offer Craigslist Poster services as well as being a Craigslist Ad Designer. When we create that Custom Craigslist Ad we will then Post that Ad to Craigslist.
Mercy-Designs

(E) info@mercy designs.com

Organic Search Engine Booster ››
Craigslist Poster | Website LOCAL Traffic Booster ››


Organic Search Engine Booster

SEO SPECIAL ONLY $800.00 per month per domain name!!
GET YOUR FREE SEO REPORT ON YOUR DOMAIN NAME.
GET A FREE REPORT ON YOUR WEBSITE STATS!
NO ANNUAL COMMITMENTS!

We include everything in this pack along with in-depth analysis of your website. Our team of dedicated professional will apply our proven techniques to increase the ranking of your website in major search engines. We continually explore new success formulas and will apply our latest techniques. This process along with submitting to over 3000 quality web directories, 300 social bookmarking websites, 120 article directories will assist in improving the ranking , increasing your web page relevancy and maximizing your company's internet marketing potential. This package was specifically created for businesses that depend on the internet for marketing and receive all or most of their business from the internet.
Number of Keywords / Phrases targeted: 10-15
† META Tags Creation
† Manual Submission to TOP search engines
† Manually submissions to 3000 individually reviewed web directories
† Manually submissions to 300 social bookmarking websites
† Manually submissions to 120 article directories
† Website Review
† SEO Site Map
† SEO Navigation Optimization
† Google Site Map
† Google XML Sitemap
† SEO Keyword Density
† Search Engine Ranking Reports
† No Refunds and 6 month obligation.
ONE TIME SET UP FEE: $499.00 (billed once you subscribe)

Contact Us Today and Receive your free detailed report on your domain name!
† Thoroughly research and select the right keywords and keyword phrases for you
† Constantly update your keywords and keyword phrases
† Incorporate strategies that link other key Web sites to yours
† By integrating today's SEO best practices with a sound understanding of your business, your customers and your goals and appeal to all the search engines, including:

No matter where people search, we will make sure they find you. And you don't have to take our word for it. We believe in educating our clients, and every month, we'll give you a full report that:
† Details how we've updated and managed your SEO program
† Provides the results that help you get the most return on your investment
SEO SPECIAL ONLY $800.00 per month per domain name!!


Attention Realtors, Auto Dealers and Small Businesses
Website Traffic Booster - ONLY
$1.76

per Craigslist Ad Submission!


Craigslist Ad Submission (Craigslist Ad Poster)
- 20 Ads per day minimum
- (2) Custom HTML Ads per week with for every 100 weekly postings you sign up for
†

All the ads are maintained regularly, deleting sold properties and adding new ones.

† Craigslist Posts are made by people. Not computer generated. You will see your ad's that are posted.
† Craigslists Posts are made (Monday thru Friday) Weekends posts will be an additional charge.
† Mercy-Designs is not responsable if craigslists ghosts or flags your ad's. We do everything we can to assure that this does not happen. Your success is our success.
† Craigslist receives approx. 20 billion visitors per month. This is right size solution for any size company to start getting immediate results from there website. DON'T MISS OUT!
† You must have an existing hosted website.
† No Refunds and No Contracts. You may cancel at any time.
ONE TIME SET UP FEE: $150.00
GET STARTED TODAY!!


* Custom HTML Craigslist Ads - $75.00 for (2) custom HTML ads
View Sample Custom Ads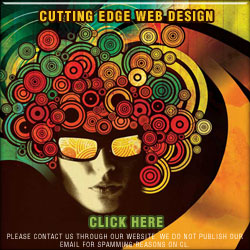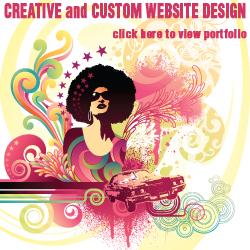 * Must provide a valid hosted domain name. We will upload the custom craigslist ad to your web server at no additional charge. Mercy-Designs will provide you with the HTML code to drop into your Craigslist Post.